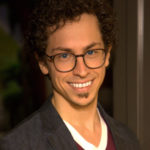 My colleague Ryan Hetrick (Director of the soon-to-be released autism documentary
Restoring Balance
) recently posted a video shopping guide for probiotic superfoods.
Many of these fermented superfoods can be made cheaply at home. However if you've never consumed them before, you might want to try the store-bought versions first.
• Coconut water kefir – popularized in The Body Ecology Diet by Donna Gates
• Be cautious of Kombucha – contains yeast strains/alcohol that might not be a good fit for young children and/or those with candida issues
• Coconut Yogurt (such as Cocoyo)
Buy organic, unpasteurized, in glass bottles:
• Apple Cider Vinegar
• Coconut Vinegar
• Sauerkraut
At any rate, please remember to go low-and-slow when introducing new fermented foods. Start with a small taste, then gradually work your way up to larger portions.
Please remember that no matter your dreams or obstacles, you have the power to change your child's life. I sincerely hope our resources can help you do just that.
References
Gates, D., & Schatz, L. (2011). The body ecology diet: Recovering your health and rebuilding your immunity. Atlanta, GA: B.E.D. Publications.