We found this book and video to be enormously helpful: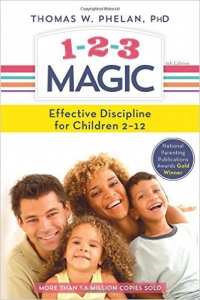 Book: 1-2-3 Magic: Effective Discipline for Children 2-12 by Thomas W. Phelan
DVD: 1-2-3 Magic: Managing Difficult Behavior in Children 2-12 by Thomas W. Phelan
The video explains how to do this program the correct way — and the real kid/mom scenes are super helpful! (and hilarious too)
Initially the method was hit-or-miss for us (mostly miss) as James' transition skills were still so "stuck" that he couldn't make himself stop the activity, even if he knew the timeout would happen for noncompliance. We took James for chiropractic adjustments, and also to a homeopath who administered 2 homeopathic remedies (Helium 12C and Ignatia Amara 7C). His compliance really improved after these interventions.